There are a lot of online choices when it's time to plan your vacation. You can spend hours online searching for the best deals, finding the perfect hotel and reading hundreds of reviews. But really, in this busy day and age, consider what your time (and sanity) is worth. And consider what happens if you have any problems or issues on your trip… would you rather text or call your travel agent that you have built a relationship with or call a 1-800 number and hold for the next available agent?
WHAT SETS THE TRAVEL GALS APART?
Did you know that The Travel Gals don't charge a fee? Many clients tell us that they go online to book because they think booking through an agent will cost them MORE. Not true of The Travel Gals… we can even SAVE you money most of the time!
So why not leave the planning to the experts and save yourself a lot of time and money! Our network of over 20 travel designers are constantly visiting resorts in Mexico and the Caribbean, Hawaii and beyond. From Las Vegas to Walt Disney World, Finland to New Zealand, our experts can help design the perfect vacation for YOU. We'll ask all the right questions, share our inside tips on how to get the most value for your budget and match you with the vacation of your dreams.
The Travel Gals specialize in helping couples find that perfect romantic destination for their wedding or honeymoon. Looking for that non-traditional honeymoon destination? Or perhaps you just want to relax and experience some romance… write your names in the sand? We love to recommend some great resorts!
We also strive to help families find the perfect resort for every member of the family. Perhaps you want to capture that Christmas card picture of your family creating an unforgettable moment ziplining through the jungle or swimming with dolphins? Maybe Dad wants to golf, Mom wants to be pampered in the spa and the kids love a great waterpark. We've got the perfect resort for each member of the family in every destination!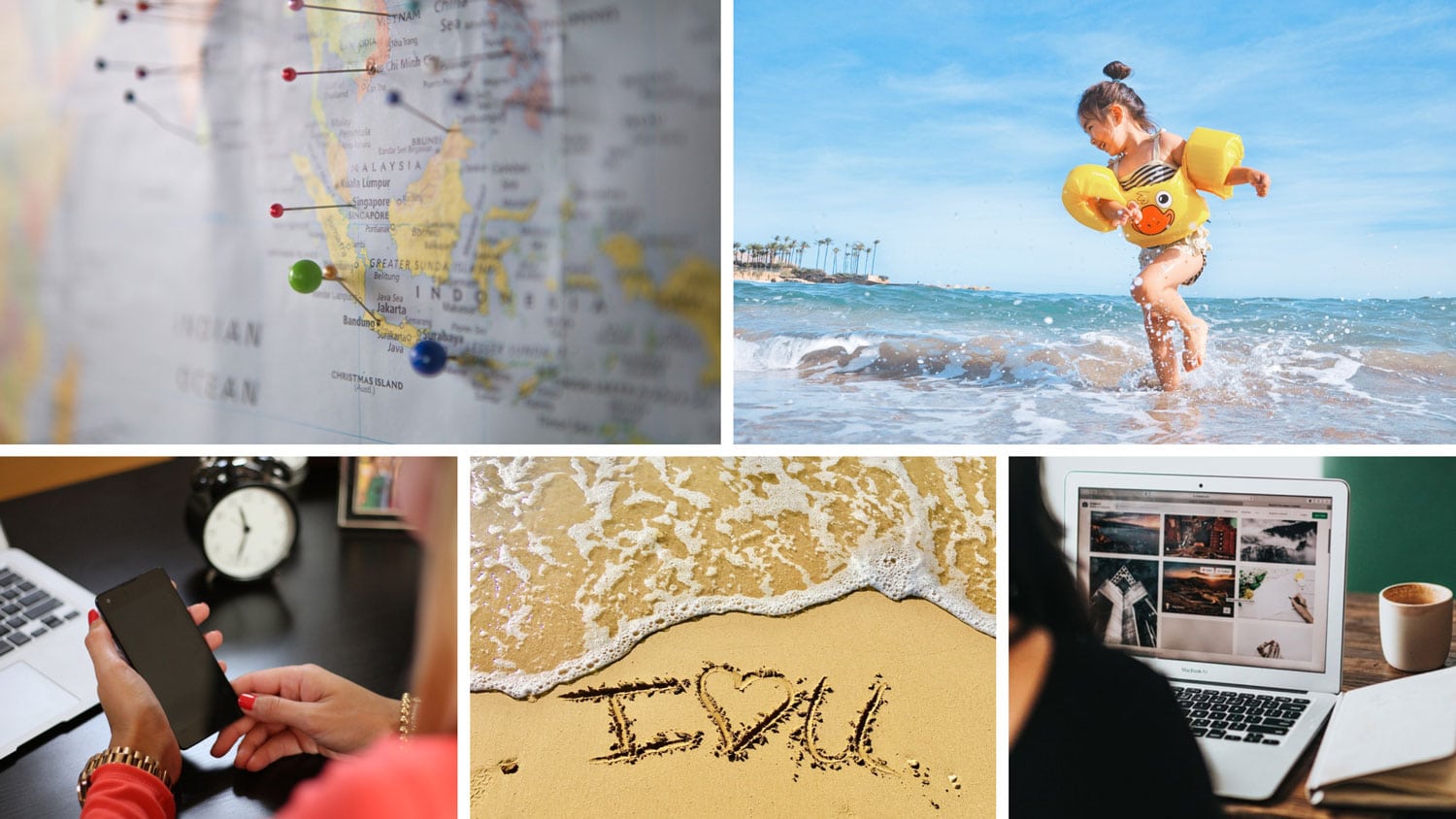 We'd love for you to contact us today by phone, e-mail or contact form so we can get started. We'll send you a detailed quote within 24 hours with options for the type of vacation that you are looking for. Our quotes are detailed with information about the resorts and destinations that we recommend, with pictures, reviews and much more. We also provide information on deposit and payment requirements, insurance suggestions and we can even recommend tours and excursions to make your adventure complete. If you do happen to find the same exact vacation online for less… don't worry. We'll be happy to match the price and you'll get the added benefit of our expertise and assistance from the beginning to the end of your vacation.
We would be thrilled to help you design life's unforgettable moments for any occasion. That's kinda our thing… and we can't wait to get started!